Uncovering The Issues To Help You Grow Your Business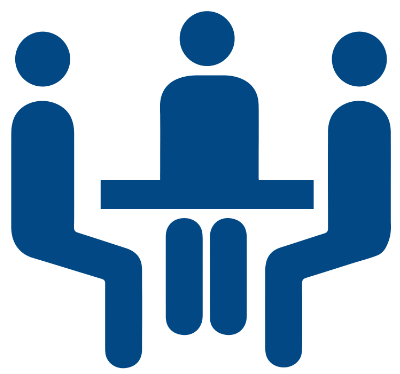 In today's business environment more than ever before it is essential to regularly look at your business and make sure that it is still fit to perform at the highest level.
As IT moves to a cloud or consumption based model, reseller survival is not just about the technologies or the vendors you represent. Just like your customers, it is about transitioning your own business whilst still delivering against customer expectations at a level that exceeds the competition. A business health check should be part of an annual review process, but monitored quarterly, across all critical areas of the business.
What is a Reseller Health Check?
When a person or their car "feels unwell" or is lacking in performance, they would usually approach their local doctor or mechanic for a diagnosis and possibly a remedy for their "illness" by way of a prescription or referral? Well in business, it is the same.
Whether you are a smaller reseller, VAR or an SI, a regular business health check provides an opportunity to make sure the health of your business is sound and helps you better stay in control of your business.
Reseller Health Checks provide an extensive insight into an existing reseller business's core functioning patterns, behind and beyond the technology or vendor focus. This analysis will identify problems or opportunities, which could help improve upon the overall performance efficiency and effectiveness of the business itself.
When was the last time you thoroughly checked your business?
The fact is most resellers either haven't checked, or they can't remember when they seriously checked most business aspects of their business. If in fact you can't remember when the business was looked at closely, don't worry as you are not alone. We all tend to work in the business and not on the business:
Working IN the business = doing business
Working ON the business = building a business
What does a Reseller Health Check cover?
Our Reseller Health Check will examine and make recommendations around your processes, staff and management capabilities, measures and performance metrics. In particular, we review how well these are aligned to the vendors you represent and your customers' expectations. The specific areas of focus include:
Sales
Marketing
Finance
Leadership
Operations
Customer Services
Why do I need a Reseller Health Check?
With the growth of cloud, XaaS and annuity services there has never been a time when traditional partner business models, margins and cash flow have been under so much pressure. A Reseller Health Check can help you navigate through this transition.
Additionally, vendors can sometimes be very insistent on investments around certifications and program compliance requirements that will sometimes take a resellers' business in a direction that was not initially intended. A Reseller Health Check can ensure that there is still alignment with your business's goals, not just the vendors.
What do we provide?
All our professional consulting staff have a minimum of 20 years in business, varying from small to medium business as well as corporate positions within the ICT industry, therefore enabling us to provide this pragmatic and cost effective service.
Before commencing we clearly identify the objectives of the health check exercise up front and agree on what can and will be achieved in the timescales available.
Once complete our findings will be presented directly to the key stakeholders ensuring understanding of our recommendations with prioritised suggestions of what the next steps should be to take your business to the next level.