Fast-Track The Process Of Onboarding & Enabling Partners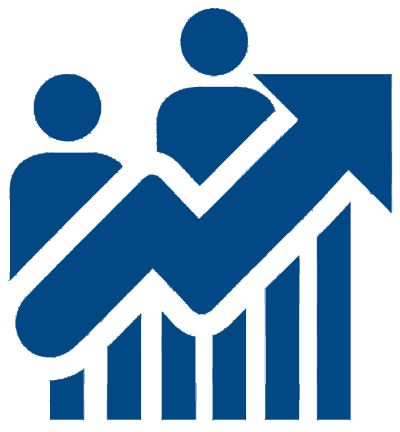 Channel Enablement is more than just product sales training and certifications. It's the process of getting partners to be aligned with your strategy, understand your processes and programs, and have the skills and resources to sell and service your products… without your help. An effective channel enablement strategy should also incorporate a 30/90/180 plan to onboard partners.
Channel Dynamics can help you create a structured channel enablement plan that will lift you partner's performance. Our process makes your partners self-sufficient, rather than them relying on you to drive the sale. We can help you train them to sell your solutions and leverage your channel program resources.
Our research indicates that most vendors underutilise their annual Marketing Development Funds (MDF) budget by 15-35%. This is usually due to unclear or restrictive rules, ad-hoc planning, misaligned objectives, poor communications and/or inefficient systems. Effective Channel Enablement can reduce this, and drive more sales.
Regain control of your channel
Channel Dynamics can help you regain control of your channel enablement processes. We identify gaps (and make recommendations) to improve your channel training, channel program structure, channel partner recruitment, and on-boarding processes. The result is improved partner performance.
The following is a quick checklist to see if you have a well-enabled channel. If your answer is "No" to two or more points, then there are some channel enablement opportunities for improvement.
Does your channel:
Proactively identify new customers for your product or solution?
Engage with customer decision makers and articulate a clear value proposition?
Understand and comply with the program rules?
Have a business plan or meet with you for regular reviews?
Complete your training courses or certification programs as required?
Utilise MDF or Co-op funds in a meaningful manner to achieve acceptable ROI?
Leverage rebate or incentive programs such as deal registration effectively?
Know who when and where to contact if they have an enquiry or opportunity?
How To Measure of Channel Enablement Success
The acid test for an effective channel enablement strategy is that your partners can identity and close a new opportunity for your technology, without your help.
While a handful of partners may be able to do this, can the majority of your certified channel partners ?
While channel partners are asking for more of everything, vendors and distributors are being asked to do more with less. Channel Dynamics can design a full channel enablement program from scratch, or conduct an audit of your existing program. We'll help you improve your on-boarding, training, and partner program, to ensure the best use of valuable channel resources.
Once the plan is in place, we can train your partners on how to sell your solutions. That is, how to identify an opportunity and influence the customer to buy your product. That's not product training – that's practical sales training that results in increased revenue for you.
Channel Dynamics approach is to help our clients see that effective channel enablement is much more than product training. Our holistic approach aligns the vendor's strategies, and the partner's capabilities, with the customer's requirements. The result is channel partners that can sell your products and increase your revenue, without you having to do all the work.