Help Partners Sell Your Products To Their Customers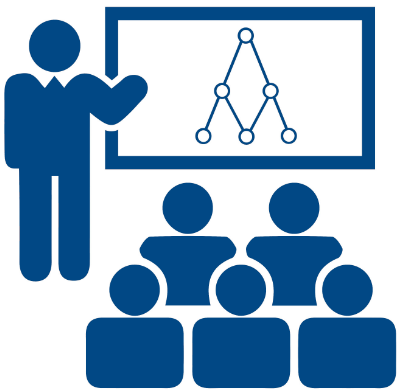 Dynamic Solution Selling is a program designed to educate your partners on how to sell your products to their customers. This program focuses on helping partners uncover sales opportunities, qualify accounts, present your product in a compelling manner, and influence customer buying behaviour towards your product.
Program Outcomes
At the end of this program your partners will know how to:
Identify the unique value proposition of your company & products
Ask the right questions to uncover customer needs for your products
Use advanced rapport-building techniques to engage the end-user
Present your company and products in a persuasive & compelling manner
Apply the Principles of Persuasion to influence end-user buying behaviour
Who should attend?
This program is designed for direct (end-user) sales people within your channel, who sell a broad range of solutions, of which yours is one component.
Topics covered
Identifying sales opportunities by uncovering business needs
Rapport building with senior management
Solution selling and advanced consultative questioning techniques
Understanding the Principles of Persuasion and how customers buy
Clarifying customer needs and influencing end-user purchasing decisions
Communicating with executive-level buyers with confidence and credibility
Articulating your value proposition in a persuasive and compelling manner
Creating winning sales proposals that focus on ROI
Digital video analysis of personal selling style (optional)
No. of participants: Maximum of 20 (note: classes are restricted to 8 if video is used)
Duration: 1 day (or 2 days if video is used)
This program is completely tailored around your particular organisation, and uses real market and end-user scenarios based around your products, competitors, and market position.
We provide a unique learning experience that comes from our knowledge of the industry, and the problems you and your partners face. Consequently, the material covered is of particular relevance to your channel, and can be used by them the next day to increase their effectiveness.
Contact us today for more information!