This week we start to see easing of coronavirus restrictions with pubs and clubs joining cafes and restaurants in allowing patrons back in to dine. That means we're not far away from being able to meet with our partners and customers in person again. But just because we can, that doesn't mean we will.
While this pandemic has tragically impacted many people over the last few months, the legacy it leaves behind will impact how we do business for years to come. Working remotely has meant some aspects of our lives have been much more difficult but, as many businesses are discovering, some things have actually become easier. Let's explore three areas that will change for the post-COVID Channel Manager:
Partner Engagement
Partner Enablement
Partner Sales
Partner Engagement
This pandemic has been described as a "one in 100 year" event, which means (unless you have some very old partners) none of us have seen, or will see, an event like this again. That means the challenges your partners are facing today are likely to be very different to the ones they have faced previously.
During this time, your business acumen is going to be far more valuable to partners than your product knowledge. (true, we've always said that, but it's even more evident now). A deeper knowledge of your partner's business model, cash flow and go-to-market strategy is absolutely critical to work with partners over the next few months. In fact, we've been encouraged by the number of channel-savvy vendors launching partner programs focused on supporting partner cash flow rather than the usual product promos.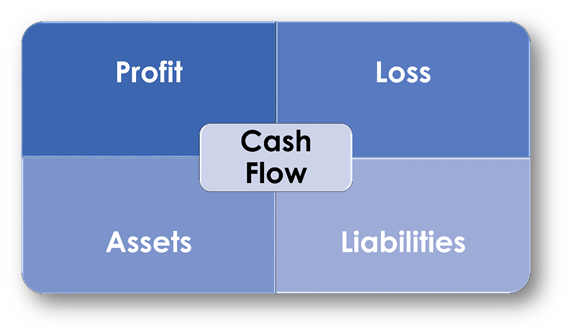 And then there's the old adage about two shoe salespeople who visit a remote African village. One salesperson thinks "there's no opportunity here – nobody wears shoes" where the other salesperson thinks "there's a fantastic opportunity here – nobody wears shoes". It's the same with your partners – some are cutting costs to save money, and others are looking to grow. Make sure you position programs and promotions that align with their strategy.
Partner Enablement
For many vendors, the primary approach to partner enablement has been a combination of face-to-face presentations and screen sharing a PowerPoint deck over web conferencing. But with people now spending 6+ more hours on web conferencing calls, here's a clue… if your presentations were dull before, then they're even more tedious now.
Learn to make your presentations more interesting by engaging your audience online. Ask them to keep their webcams on where possible. Include polls, chats, discussions in your presentation to involve them. Include a time during the session to just talk and get feedback, rather than the usual one-way presentations that are so common in webinars. People are more comfortable talking in small groups, so consider reducing the size of your audience, or use breakout rooms if your platform supports it.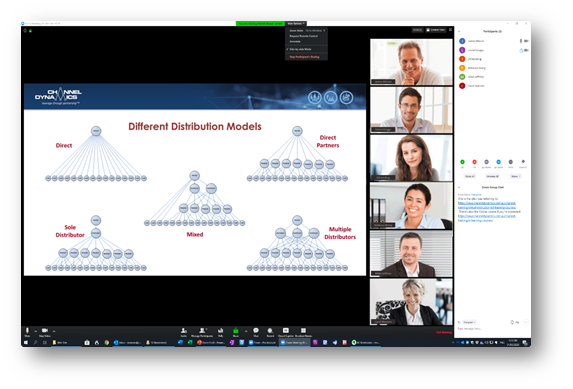 Distinguish between your "depth" and "breadth" partners. Continue to use the webinar format (which is largely one-directional) for your masses of partners, but develop a separate virtual strategy for your key partners. Establish more regular planning sessions with the partner execs, create smaller training sessions (just for the sales team, or just for the tech team) with a subject matter expert, and run the session remotely as you would run a live session – ie. ask more questions, invite the audience to ask questions, and consider using a virtual whiteboard rather than just slides.
Partner Sales
If there's one thing these last few weeks have taught us, it's that it is possible to sell over the phone. Sure, Inside salespeople have always known that, but now External salespeople are starting to become more adept at it. But there is one big difference today… people are comfortable having their cameras on. That's huge! Now one of the biggest barriers to selling over the phone – ie. not being able to see your customer – is gone! But beware… this is a double edge sword.
If you're used to selling when no-one can see you, you've probably forgotten the impact that your appearance and dress can have. I completely accept that no-one expects you to wear a suit and tie on a web conference, but if you think that no-one minds that you look like you've rolled out of a dumpster after a big night on the booze, think again. If you want people to think you're a professional, dress like one.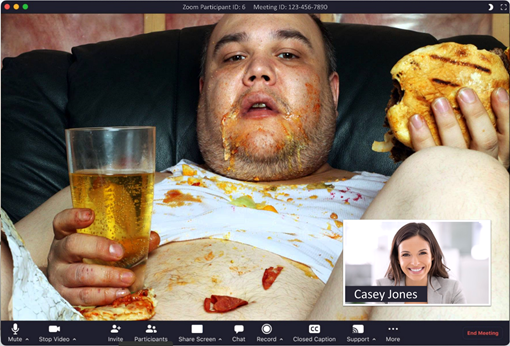 And spend some time to fix your video, audio and lighting. There are a bunch of cheap lighting options (either stationary or attached to your notebook) that will make you more visible to your audience. Learn the features of your platform, whether it's Zoom, Microsoft Teams, WebEx, GoToMeeting or Google Meet. Adjust your mic and speaker settings so you don't have to hold your mic up to your mouth or turn up your volume. And stop using virtual backgrounds unless you have a very plain backdrop – firstly, it's annoying watching bits of your body disappear or distort, and secondly, this is your chance to build rapport by bringing people into your home – don't waste it with fancy gimmicks.
Summary
I know there will be a whole array of other areas that impact the life of a Channel Manager as we adjust to this new way of doing business, and we plan to explore these over the next few months. But in the meantime, I'd love to hear what's had the biggest impact on you. And if you're feeling like you could use some help during this time in engaging, presenting and selling to partners, feel free to ping me at mmoses@channeldynamics.com.au