Helping Your Technical People Present To Laymen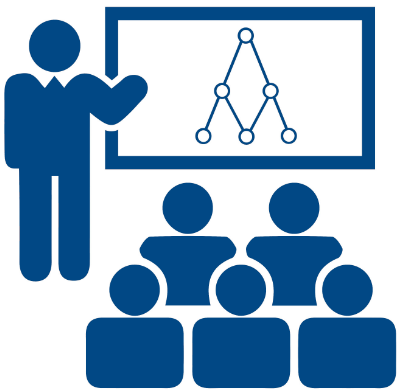 Technical staff may know a great deal about technology, but if they lack the skills to convey that knowledge persuasively, they are selling themselves short.
Dynamic Technical Presentations is an exceptional two day workshop that develops the skills of technical staff (eg. Systems Engineers) to make persuasive sales presentations that influence buying decisions and increase revenue.
Program Outcomes
At the end of this program you will have the skills set to:
Capture and maintain the attention of your audience.
Convert your technical message into a persuasive sales message
Make technical presentations more interesting and entertaining
Simplify complex technical concepts for non-technical audiences
Feel more confident and comfortable in front of an audience
Who should attend?
Technical people who need to present to partners and end-users, where the audience may or may not be technical. This program addresses a wide range of presentation environments, from having to deliver a formal PowerPoint presentation to an auditorium full of people, to doing a hands-on product demonstration to a small room of technical evaluators.
Topics covered
Digital video analysis of personal presentation style.
Creating a persuasive presentation structure.
Articulating your product's features and benefits in a compelling manner.
Tailoring your message for technical and non-technical audiences.
Setting up an inviting and effective demonstration environment.
Capturing your audience's attention and keeping them interested.
Using verbal and non-verbal language to connect with your audience.
Moving with poise and projecting a confident demeanour.
Knowing how and when to use (and not use) PowerPoint and/or whiteboards effectively.
Adjusting your style for different channel partners.
Successful sales presenting one-on-one, or in large groups.
No. of participants: Ideally 6-8
Duration: 2 days
Our programs are tailored to your organisation, using real partner & channel scenarios, your solutions and services, competitors, and market position. We provide a unique learning experience based on our experience and expertise and deliver learning outcomes that can be applied as soon as you are back in the field.
Contact us today for more information!
---
If you like the sound of this course, you might also be interested in