An Executive Training Program To Increase Sales & Profits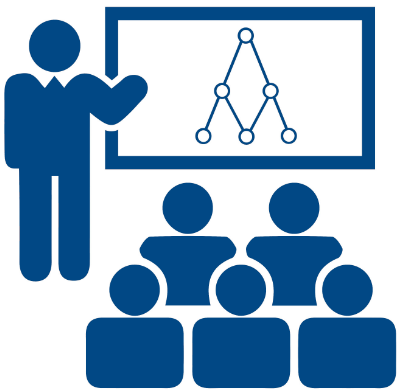 Often your Tier 2 resellers are so busy working in their business, that they rarely spend the time to work on their business. Dynamic Business Management is a practical, hands-on, executive training program, designed to provide insights and information to those partners, to help them increase their sales and profits. This program focuses on business owners/managers, to help them improve their overall performance efficiency, so they can spend more time growing their business with you.
Program Outcomes
At the end of this program, the executives in your partners will know how to:
Create and execute an effective Business Plan that delivers a clear road-map of how they will achieve their goals in these tougher economic times
Be strategic and more effective by working on the business (not just in the business)
Ask the right questions to have more meaningful conversations with their CFO
Maintain growth by regularly reviewing sales pipeline, cash flow, engineer utilisation
Develop an environment that promotes staff retention
Understand how to manage Gen X & Y, in order to improve business performance
Create long-term growth and "value" in the business that will underpin their exit strategy
Who should attend?
This program is designed for partner Owners, Directors or Senior Managers, who are involved in the day to day running of the business.
Topics covered
Sales Pipeline: building a sales plan, accurate forecasting, cultivating a team of hunter salespeople
Marketing: create marketing plans to better utilise MDF, and drive lead generation programs
Business: business planning, running effective meetings to review and rectify the company's strategy
Managing Cash Flow: building capital for growth or acquisitions, maximising engineers' utilisation, managing receivables and payables
Leadership & Motivation: fundamentals of leadership, better performance management, interview techniques and ultimately, hiring brilliantly
Communications: effective client, staff, supplier and alliance partner communications, Gen X & Y, email and social media etiquette
No. of participants: Ideally 8-12
Duration: 6 x ½-days, weekly sessions
This program is completely tailored around your partners, and uses real market and end-user scenarios based around their business environment.
We provide a unique learning experience that comes from our knowledge of the industry, and the problems you and your partners face. Consequently, the material covered is of particular relevance to your channel, and can be used by them the next day to increase their effectiveness.
Contact us today for more information!