Sketch a Visual Story Around Your Value Proposition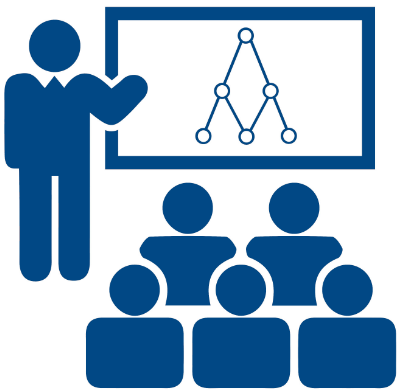 Partner presentations are different to those from Vendors. They tend not to use PowerPoint, their audiences are smaller, and the environment is usually more informal. Dynamic Whiteboard Selling is a program designed to educate your partners on how to sketch a visual story (on any drawing surface) that articulates a compelling value proposition in a collaborative and engaging manner.
Program Outcomes
At the end of this program your partners will know how to:
Understand the competitive positioning of your products
Articulate your/their combined value proposition in an interactive manner
Deliver a compelling visual "whiteboard story" to their end-users
Understand how to "facilitate" an audience to get interaction and buy-in
Who should attend?
This program is designed for direct (end-user) sales people within your channel, who sell a broad range of solutions, of which yours is one component.
Topics covered
Understand how you sell your product using a whiteboard presentation
Learn the skills of "facilitation" to foster audience participation
Tips and Tricks to internalise the story and make it easy to remember
Whiteboarding skills (power of the pen, recording comments, avoiding lulls)
Using verbal and non-verbal language to connect with the audience
Tailoring the message for different end-users and situations
Moving with poise and projecting a confident demeanour
Creating a unique value proposition for their business around your products
Digital video analysis of personal presentation style (optional)
No. of participants: Ideally 8-16
Duration: 1 day
This program is completely tailored around your particular organisation, and uses real market and end-user scenarios based around your products, competitors, and market position.
We provide a unique learning experience that comes from our knowledge of the industry, and the problems you and your partners face. Consequently, the material covered is of particular relevance to your channel, and can be used by them the next day to increase their effectiveness.
Contact us today for more information!