An Open Virtual Instructor-Led Training Workshop For New & Experienced Sales Professionals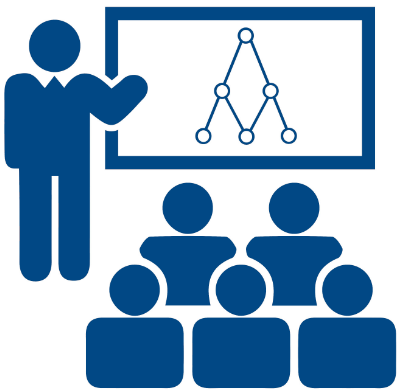 Dynamic Virtual Selling (Open VILT) is a public course, delivered remotely by a live instructor, that is open to any sales professional from the technology industry, who wants to enhance their remote selling skills. This workshop helps you develop the optimal sales strategy, to uncover, negotiate and win new customers. when you are not able to visit them in person. Note: this is not another boring webinar! Our tailor-made format provides an interactive experience that will feel almost like being in a class.
Program Outcomes
This two-day (8:30am-12:30pm) virtual program provides attendees with the skill set to:
Develop a structured, consistent and professional approach to uncovering, negotiating and winning sales opportunities with customers
Learn how to engage customers over a virtual medium, when you are unable to physically visit them
Identify the unique value proposition of your company & products that differentiates you from the competition
Develop a questioning framework to ask the right questions that uncover customer business needs for your products
Use advanced rapport-building techniques to engage the end-user, especially over a remote medium
Present your company and products virtually, in a persuasive & compelling manner that builds confidence and trust
Apply the Principles of Persuasion (inspired by the Harvard Business School studies) to influence end-user buying behaviour
Negotiate Win/Win outcomes with customers, that protect your price and profit base
Understand the shift from traditional software/hardware sales to Cloud and recurring revenue, and how to position the benefits to customers
Leverage online tools like Zoom or Teams to present winning sales proposals that have a higher conversion rate to sales
Learn how to conduct executive conversations remotely with senior management to get buy-in and establishes you as a "trusted advisor"
Who should attend?
Salespeople from the technology industry. This workshop caters for sales representatives from Solution Providers, MSPs, VARs, Vendors, who want to accelerate their success, or are looking to adopt best practices for working with customers remotely.
Topics covered
Identifying sales opportunities by uncovering business needs
Rapport building with senior management, remotely
Solution selling and advanced consultative questioning techniques
Understanding the Principles of Persuasion and how customers buy
Clarifying customer needs and influencing end-user purchasing decisions
Leveraging tools like Zoom/Teams to present to customers, without boring them
Articulating your value proposition in a persuasive and compelling manner
Creating and presenting winning sales proposals that focus on ROI
Digital video analysis of your personal selling style
Course Details:
Virtual Class Size: 12 people (maximum)
This is not a webinar. Our VILT programs are delivered remotely, using live instructors, using web conferencing software and live video. We use real scenarios based on your customers, solutions, competitors, and market position. We provide a unique learning interactive experience that will feel like you are in a workshop with colleagues.
Duration: Two days
Course Fee: $1,560 + GST
Date: 14th-15th September, 2021
Time: 8:30am-12:30pm (3 x 1 hour sessions per day)
Location: This is an Open VILT program, so you can be anywhere, as long as you have access to a PC/Notebook/Mac (with webcam) and an internet connection.