As the IT industry moves further towards an annuity, subscription based model, it is worth having a look at other industries where this business model is more mature as an insight to a possible future landscape for MSPs. One such industry is surprisingly the gym and fitness industry. There are many similarities between the two industries that are certainly worth exploring.

The fitness industry is a mature industry, that is brutally competitive and has close to complete market saturation. So what are the successful gyms and trainers doing to be competitive and stay profitable at a time when all of these businesses start to look the same? Let's take a look.

Observing the gym business model
As we have said, the fitness industry is mature, competitive and saturated. The IT industry on the other hand (in XaaS, Cloud, annuity, and subscription based billing) is relatively still in its infancy. Business models range from a "land grab" for customers by MSPs, to SIs transitioning to becoming hybrid MSPs, to traditional resellers being forced down this path by vendors no longer offering perpetual software licensing (eg. Adobe, Microsoft etc.)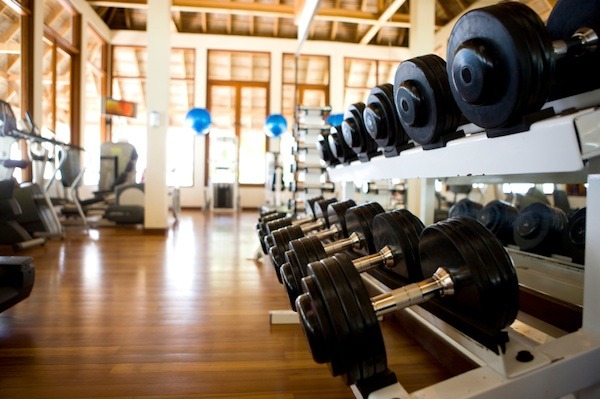 As a consulting business, looking to another similar industry to see if it can provide some insights or opportunities on this business model we have discovered remarkable similarities between the gym and fitness industry and IT centric MSPs, cloud resellers, ISVs etc. These include:
monthly subscription billing
annual paid up front "all you can eat" contracts for a discount
new "products" being introduced all the time (some trends others fads)
customer acquisition, retention & churn
a similar cost structure of rent and wages being significant
capital equipment often financed
cash flow management challenges
In addition to these similarities, the fitness industry is also being disrupted by the arrival of the 24 hour self-service US franchises such as Anytime Fitness, Snap Fitness, etc that have a completely different cost structure to conventional gyms. This is in turn putting real pressure on those gyms with marginal profitability. This scenario sounds all too familiar with AWS, Google, Azure, Alibaba Cloud, Amazon.com etc all fighting for market share here in Australia.
Below are some gym statistics that are imperative to be across if you are a gym business owner and will surprise you as a fitness industry customer. More importantly, these stats are interesting to look at and consider from the perspective of someone in the IT Industry who is working on their own subscription based business model:
Up to 80% of people who join a gym in January will quit within 5-6 months.
14% will stop going to the gym by end of February.
Attendance (usage) generally decreases as time goes on.
Reduction in attendance is much lower in those who attend more often initially.
Attendance patterns are generally established by month 3.
Attendance & retention are inherently linked.
The majority of gyms have an attrition rate of 30-50% pa.
Gyms only expect 18% of people who buy memberships to use them consistently.
To be profitable a gym needs approx. 10 times the members they can fit through the doors at any one time.
However unfortunately for the fitness (and IT) industry there are many examples where a business goes broke as they did not pay attention to the business fundamentals. These fundamentals include understanding customer needs/trends, customer satisfaction and retention (customer lifecycle management) and most importantly, cash flow.
Lessons for the IT industry – what my gym does well
In a super competitive industry such as the fitness industry, to survive and prosper there is little room for member dissatisfaction as there are plenty of alternatives. Here are some of the key things that my gym does to keep their business busy and growing:
Communicate – Multi mode communications. Facebook, Instagram, Snapchat, a YouTube channel and of course emails covering all the latest events and news.
Rich content – Tips, how to, member stories, "get to know the trainer" stories, new class or "product" announcements all to encourage attendance.
Accessibility – Open when most people want to go from 5am to 10 pm Monday to Friday to combat the rise of the 24 hour gyms and fit in with busy lifestyles.
Inviting environment – clean and bright with a well laid out floor plan separating the various zones i.e. cardio, spin, weights & group exercise so everyone gets their own experience.
Equipment management– Constantly refreshing and/or maintaining its equipment as they have operating leases with a major equipment supplier. The gym is only interested in what the equipment does for its members, not owing, or maintaining it.
Product offering – Group exercise classes across a wide spectrum of disciplines i.e. Yoga, Spin, Circuit Training (rebranded as HIIT to be "on trend"), boxing, and licensed classes such as Pump etc. All to encourage personal choice of what works for you.
Referrals & recruitment – 3 day free trial, refer a friend with promo prizes, "free friend Fridays" because personal endorsements or training with a friend is a proven attendance driver.
Cross selling – At the reception there are a whole range of fitness related products including supplements, frozen speciality "fitness meals", clothing, and branded accessories such as towels, water bottles etc.
Up selling – If you take an annual membership you get a free personal training session, and there are profiles of all of the personal trainers on the notice board covering their specialities such as weights, running, flexibility etc. Personal training can be purchased as "packs" or on a subscription basis.
Partnering – On site there is a 3rd party local physio who now has rooms plus there is also a child minding service to encourage mums back to the gym.
Lifecycle management – Suspend your membership if you are going on holidays for better value, and renewal notification well before the due date with text messages and personalised emails reminding you for both.
Sales driven culture – All the key staff have a monthly target for new members, renewals and are very aware of churn and other statistics on a weekly basis. While being sales driven they are not "pushy" but methodical and friendly.
What Can the Channel Learn From This?
None of these activities individually is particularly hard to do, and we see many of our IT clients, vendors, distis or partners doing some of them, but we don't see many doing all of them well all the time. The IT industry is moving not only towards more XaaS or annuity billing but also towards a no contract consumption based model. i.e. you only get charged for what you use and you can leave at any time.
Some ideas to consider for your business if you have, are growing, or are moving to, an annuity or subscription based business are highlighted below:
Understand the working capital and cash flow implications of any transition.
Manage & engage with your customers using a structured customer lifecycle approach
Think consumption economics. Selling the product or service is not enough – are your customers using the product or service to its full billing potential?
Start building in churn prevention strategies from day 1, before it's too late
Communicate & market to your customers regularly. If you don't have the marketing skills or resources, look to third party agencies, your vendors or distis to assist
Develop and reward an incremental sales driven culture. Acquire, bundle/package, cross sell, up sell etc that aligns with your customer lifecycle approach
Leverage your installed base to gain more customers either vertically aligned or referrals
Change your metrics to measure what is important in an annuity model such as ARPU, and if you don't know what that stands for pls give us a call!
The IT industry business model of the future is much closer to the fitness industry of today, so this is a good example of what best practice might look like for our industry in a few years' time. All industries mature over time so it's better to start planning for this possibility now and build a strong annuity stream with low churn, rather than scrambling to catch up just to stay in business.
If you are a MSP, VAR or a hybrid VAR/MSP, take the time to assess your business sustainability in a more mature and competitive XaaS world. If you need help with this transition Channel Dynamics can help you assess your current business practices with its Reseller Health Check service or offer deeper assistance with our more in depth Transitioning Partners to the Cloud service. Don't hesitate to get in contact today.