We recently did some work with the senior management team of a mid-market VAR/Service Provider on how they adapt their business model with the continuing growth of Cloud & XaaS. Our analysis identified several external forces acting upon their business, as well as internal pressures, and helped them create a set of priorities of what needs to change.
While our findings and workshop discussions were very specific to that partner, our process (described below) is a framework that can be leveraged by any partner going through a similar transition. In particular, we explore the question of what may not need to be abandoned, but instead be re-packaged, to keep you relevant to customers, vendors and staff.
Partner Business Model Pressures
If you read any of the industry or trade press there is rarely an issue that does not feature something about Cloud or XaaS in some way, shape, or form. The dominant headlines or stories are about:
Customer preferences for consuming IT as a Service
Vendors launching new or re-packing existing products "as a Service"
Growth of public cloud (especially AWS vs Azure) and hybrid cloud solutions
Vendor partner program changes as a result of Cloud
Distributors expanding their XaaS vendors' portfolios and services offerings
Partners being acquired for their customer base or XaaS skills
The industry is going through a period of significant change and will continue to do so for quite some time. For partners, doing nothing is not an option while the world around them is changing. If they don't adapt they will find their traditional Value Add being eroded by forces of change impacting them from multiple directions.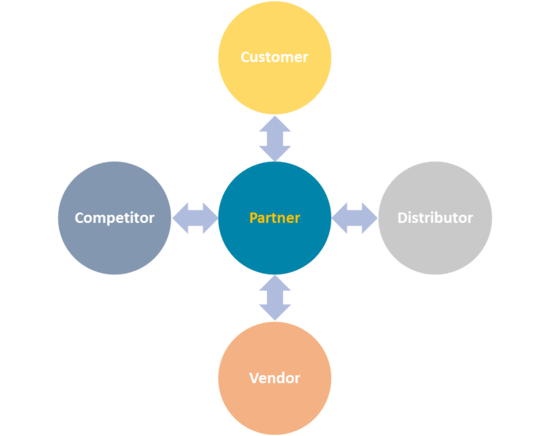 These forces of change on the partner business model can be summarised as:
Pressure from customers for a range of XaaS offerings
On prem still not going away for a large percentage of customers
Competitors re-positioning themselves
New vendor products or services being launched or promoted
Vendor certification requirements changing or updating
New distributor services capabilities & changing vendor portfolios
Partner internal systems capabilities & resources management
People skills & job function changes required
Decision Time
Given these external forces on the partner business model the 3 key decisions our client had to make were:
What would they continue to do, as their customers saw them as a valuable and trusted supplier. Was the offering still profitable for the business?
What were the areas they wanted to grow or invest in for the future?
What would they not continue to do, or the type of business they wouldn't chase anymore?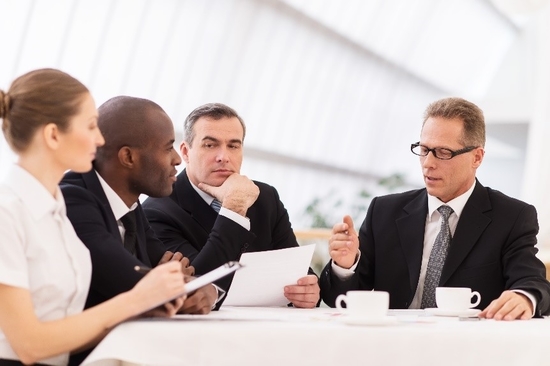 Customer Preference
The starting point for the decision making process was a close and frank analysis of their core customers. Who were the high value customers and what or why did they value the partner as an IT supplier. Conversely who were the "time wasters" that drained profitability from the business. Then it was about which market segments these high value customers aligned to. I.e. where or what was the common partner/customer "sweet spot".
This customer first process helped to provide the necessary focus and insight into the 3 critical decisions the business had to make.
Vendor Alignment
Without the close support of or alignment around key technology providers no partner can profitably build a competitive customer solution. Partners need to make deliberate selection choices about which vendors as a first preference they go to market with, as well as which vendors will play a supporting role in the solution.
It is not possible for a partner to be knowledgeable, support and be profitable across multiple vendors in the same technology segment. I.e. storage, security etc. We spent quite a bit of time with our client helping them to asses who they believed should be their "go to" vendors. The vendors that would best support them (engagement, enablement, profit) and still align with the competitive technology needs their customers expect.
This process of vendor prioritisation also allows the partner sales and technical people to focus and obtain the necessary certifications and skills to compete more effectively in a crowded market.
The added benefit from a vendor's perspective is it highlights which partners they should be investing their resources in as they know they are more likely to be top of mind at that partner. However, this assumes the partner effectively communicates the business decision back to the vendor.
Adapting & Refining The Messaging
One of the other outcomes in making these decisions around customer preference and vendor alignment was that the partner's current messaging and articulation of their value add needed updating and refining. This meant developing and refining three different, but still consistent messages for customers, vendors and of course their staff.
For Customers, the message is "Why trust us as your IT provider?"
For Vendors, the message is "Why partner with us?"
For Staff (the non-sales internal message) is "Why work for us?"
For our client, this was quite difficult, as being a technology company they had plenty of technical skills and resources, but few marketing resources. For us as an external observer involved in their business it was actually easier to articulate the core of these messages than their perceived internal perspectives. The old adage applies, can't see the forest for the trees.
Summary & Take Aways For Partners
The IT industry is constantly changing so as a Reseller/Service Provider you must take the time to have a think about your offering and how it aligns to your target customers, the vendors and technologies that support the offering. Consideration of the internal systems and resources is also a must do and this all must be done ideally annually, if not every 18 months. As stated earlier, doing nothing is not an option,
Assessing the entire ecosystem of where the business model aligns to the targeted customers, and being relevant, competitive, and profitable, not only today but for the near future is the starting point of any meaningful review process.
Decisions must be made not only around what the business will do, and where it will focus. Of equal importance however are the decisions to be made on what it will not do, or focus on going forward. Sometimes deciding what not to do is more contentious than what the business will do.
When changes are being made to the business, it is important to think about the change management processes and communications strategy. If necessary updating the relevant internal and external stakeholder messages so they are consistent with any new direction is also essential.