In the conventional partner-vendor engagement model, partnerships are measured and graded primarily based on revenue generated and certification level attained. This results in a tiered hierarchy, such as Gold, Silver, and Bronze. However, emerging technologies like Cloud and XaaS have shifted the dynamics of the partner-customer-vendor relationship. The largest partners may not always be the most valuable when considering value beyond mere revenue. This suggests that the traditional model, which resources and engages with partners based on their tier, may not only be outdated but could also hinder growth.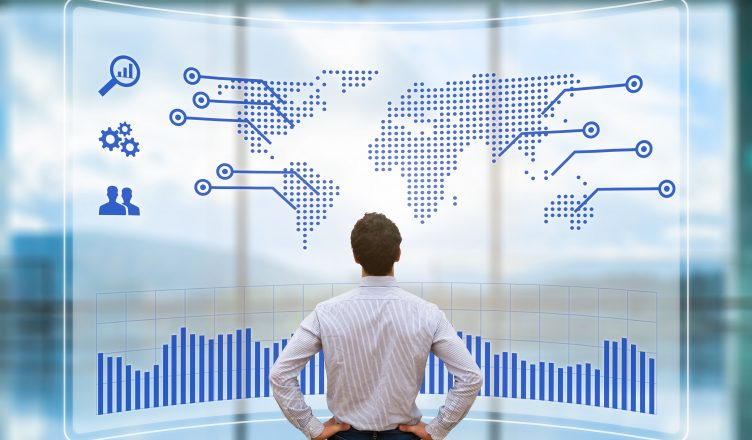 Conventionally, Gold partners, who contribute substantial revenue, receive the majority of vendor resources. However, this approach can be counterproductive and inefficient. While Gold partners are important, they often operate near their capacity and thus offer limited potential for significant growth. Also in many cases, their sizable revenue is a result of orders from large customers, rather than any proactive effort on their part. As a result, it's important to consider the untapped potential of partners, not just their current standing.
The Partner Portfolio Model™ introduces a new approach, classifying partners based on future potential and value instead of current standing. This model can be used alongside the existing tiered system, serving as a vendor resource and engagement strategy that could have significant implications for individual territory management. This isn't meant to replace the existing partner program but rather to complement it.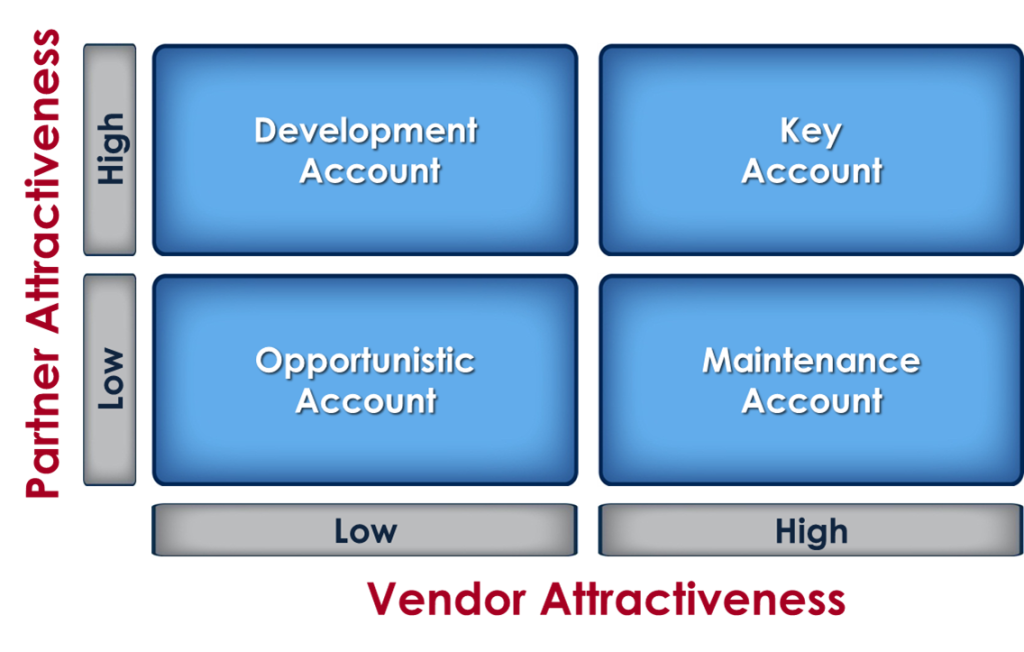 Adopting a Partner Portfolio Approach
The Partner Portfolio Model™ classifies partners into four categories, based on future partner value… Development Accounts, Key Accounts, Maintenance Accounts, and Opportunistic Accounts:
Development Account: These partners are fundamentally aligned with the vendor and, with additional attention and investment, can grow to the next level of competency, value, commitment, and profitability. It's crucial to have a business discussion at the management level where the partner agrees with the vendor's future vision.
Key Account: These are traditionally seen as the most important due to their size and revenue generation. Maintaining alignment with these partners is crucial to prevent them from switching to a competitor. However, it's important to balance investment with the value returned.
Maintenance Account: These partners contribute but usually around a single product, market, or technology. They may not meet all the criteria or offer the immediate potential that warrants the level of focus of a Key Account but still have value. Investment in these partners should be tactical rather than transformational.
Opportunistic Account: These partners transact with the vendor or distributor due to a specific need or product, often driven by a customer request. While their revenue is valuable, they shouldn't be the focus for additional investment.
In conclusion, the Partner Portfolio Model™ provides an alternative approach to territory management, offering a more strategic way to categorise and engage partners. It emphasizes that the largest partners aren't always the most valuable, and effective profiling and engagement should determine a partner's real value at any given time.
Strategies to Maximise Territory Performance
For any Partner Manager, successful channel partner territory management is integral to driving growth for your organisation. Navigating this complex landscape can be challenging, but with a strategic approach and a keen understanding of your partners, you can optimise your channel for success. Here are some key strategies to maximise your territory management effectiveness leveraging the Partner Portfolio approach.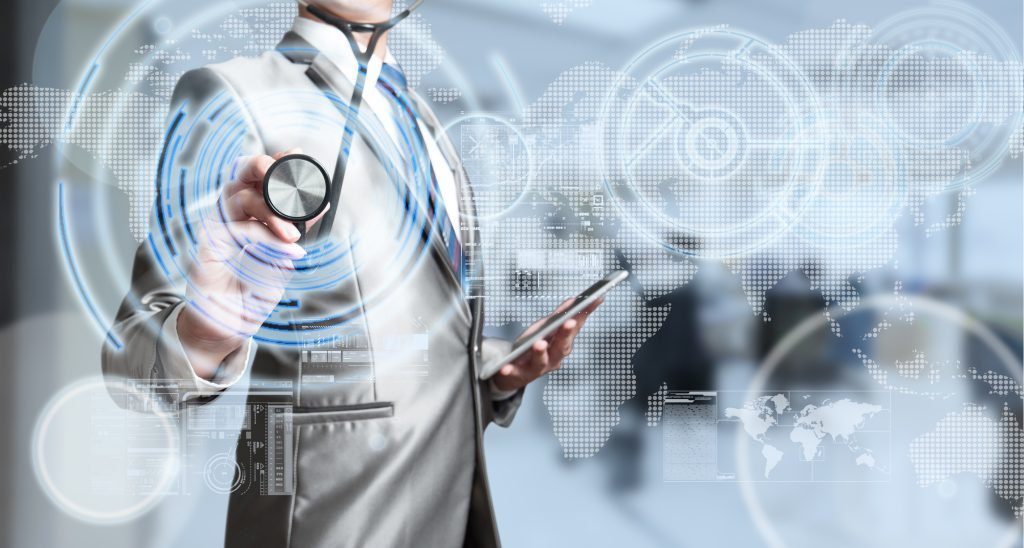 Understanding Your Partners
Firstly, it's essential to gain a comprehensive understanding of your partners. What are their strengths and weaknesses? What markets do they serve? What are their business models and strategies? An in-depth understanding of your partners will allow you to allocate resources more effectively and identify opportunities for growth. Therefore, conducting a partner profiling audit across the territory and not just the "usual suspects" such as Gold partners is the crucial first step. Remembering, it is not what they are doing today but understanding their future potential is the objective of the profiling exercise.
Optimising Resource Allocation
Effective resource allocation is critical in managing a territory of partners. Resources should be allocated based on the partner's potential for growth and their alignment with your organisation's strategy. For example, too many partner managers mistakenly spend time with Maintenance accounts rather than with Development Accounts. The Partner Portfolio Model™ ensures that your resources are used efficiently and can lead to stronger partnerships and increased growth. Potentially this means decreasing resourcing for the Key Accounts and increasing resourcing for the Development Accounts.
Building Strong Relationships
As a Partner Manager, cultivating strong, mutually beneficial relationships with your partners is essential. This involves regular communication, understanding their business model and addressing their needs, and providing them with the necessary support and resources to succeed. But communication is a two-way street…. If your meetings consist solely of asking them about their pipeline, that is not conducive to forming a strong partnership. A strong understanding of their business with relationships with key executives and senior management can lead to increased loyalty, better cooperation, and improved performance.
Continuous Review and Improvement
Finally, it's important to continually review and improve your territory management strategies. This involves monitoring performance, gathering and analysing data, and making necessary adjustments to your approach. It is worth refreshing the model every 3 or 6 months to see which of your partners need to be reclassified, especially Development Accounts. Regular reviews will help you identify what's working and what's not, allowing you to make informed decisions and continually improve your territory management strategy.
In conclusion, effective channel partner territory management is a dynamic process that requires a deep understanding of your partners, strategic resource allocation, strong relationships, and continuous review and improvement. By adopting a Partner Portfolio approach, you can better manage your territory and drive growth for your organisation. Remember, the largest partners by revenue are not always the most valuable – it's the partners aligned with your business goals who will deliver real value over time.