Advanced Training For Experienced Channel Professionals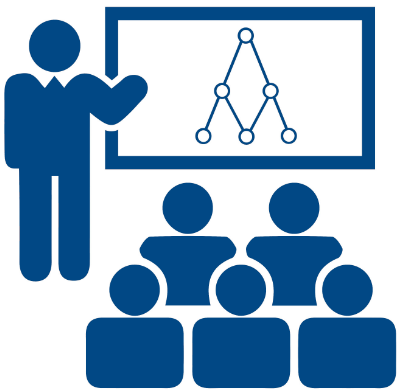 Dynamic Channel Excellence advances the channel and business skills of more experienced channel sales people to facilitate the development of high-performance channels.
This two-day practical workshop teaches the skills necessary to understand partner business issues & drivers, and to plan and develop strategies for improving channel performance via enhanced channel design and engagements.
Program Outcomes
This two-day program provides attendees with the skill set to:
Develop a structured, consistent and professional approach to recruiting, enabling, developing, and managing partners.
Consistently achieve sales objectives through the design and use of a consistent sales process and best practice channel structure.
Develop territory account plans to align with your company targets and partner business drivers.
Engage with channel partner decision makers at a business level and position your services/product as a solution to a business problem.
Create and apply effective value propositions, programs & performance metrics by understanding and interpreting channel partner business drivers.
Build long-term relationships with partners that generate results
Minimise channel conflict and gain partner commitment through the development of well-structured programs.
Identify and avoid common channel recruitment & development problems
Who should attend?
Channel sales and programs people from the technology industry who have an existing understanding of channels, and want to further develop their knowledge and skills to facilitate stronger business relationships with senior partner executives and gain deeper partner commitment.
Topics covered
The role of the channel (what makes partners tick)
How channels change over time
Partner financial & business drivers (gaining partner focus & loyalty)
Managing differing partner relationship types (depth vs breadth)
Partner acquisition strategy (defining the no. & type of required partners)
Partner profiling and selection (recruiting the right partners)
Assessing channel/territory performance (account planning/development)
Influencing partner behaviour (getting partners to adopt your vision)
Creating different persuasive value propositions for different partners
Knowledge transfer process (accelerating partner sales readiness)
Key elements of successful partner programs
Partner Development (creating action plans; conducting effective reviews)
No. of participants: Ideally 8-16
Duration: 2 days
Our programs are tailored to your organisation, using real partner & channel scenarios, your solutions and services, competitors, and market position. We provide a unique learning experience based on our experience and expertise and deliver learning outcomes that can be applied as soon as you are back in the field.
Contact us today for more information!
---
If you like the sound of this course, you might also be interested in