Understanding The Fundamentals Of Cloud/MSP Management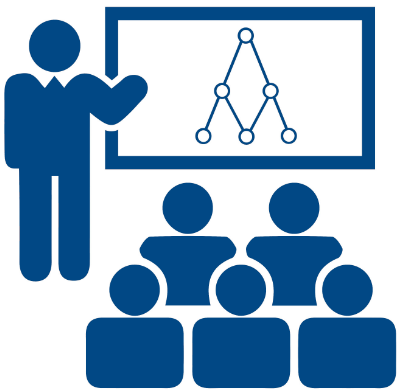 Dynamic Cloud Essentials is a workshop for channel sales executives enabling them to understand the differences and principles of selling to partners or MSPs (Managed Service Providers) that are increasingly annuity focused.
This workshop covers the differences in business models, partner programs and partner motivation between traditional perpetual license sales and Cloud or XaaS annuity sales.
Program Outcomes
This one-day program provides attendees with the skill set to:
Understand the business impact of Capex vs Opex sales (perpetual vs annuity) and engage senior MSP decision makers in business level conversations.
Develop a compelling value proposition to encourage MSPs to join your partner program and sell your annuity-based or cloud solutions.
Assist the sales and partnering process by understanding and utilising the financial language of MSPs.
Help partners transition from traditional CapEx hardware sales and perpetual license software sales to newer annuity-based recurring revenue and cloud models.
Build/modify your partner program to engage with and incentivise MSPs.
Position your company/cloud or XaaS product or program as a solution to a business problem.
Who should attend?
Channel Sales people who, may be new or experienced in dealing with traditional partenrs, but now need to achieve sales results through Managed Service Providers. Experienced direct sales people, who require the support of MSPs to win major accounts, also find the program invaluable.
Topics covered
Finance fundaments capex, balance sheets & opex.
The rule of 78 and annuity sales explained.
Why customers and partners are transitioning to cloud, XaaS, managed services – Buy vs Build & operate.
Essential skills in selling Cloud/XaaS/managed services to, and through, MSPs.
Changing role of the channel, distribution and associated partner programs with Cloud/XaaS.
Articulating your company's (or product's) Cloud/XaaS USP in a compelling manner.
Measuring success in an annuity world – essential KPIs.
Customer lifecycle management tactics & planning.
No. of participants: Ideally 8-16
Duration: 1 day
Our programs are tailored to your organisation, using real partner & channel scenarios, your solutions and services, competitors, and market position. We provide a unique learning experience based on our experience and expertise and deliver learning outcomes that can be applied as soon as you are back in the field.
Contact us today for more information!
---
If you like the sound of this course, you might also be interested in