Over the last few months, we've written about the need for companies to transition to a new way of doing business. And like many other companies, we've had to pivot to delivering our training virtually, rather than face-to-face.
But when we set out to adapt our courses, we didn't just want to run boring webinars… we wanted to create a learning experience that was as close to being in a real class as possible.
Have a look at the purpose-built environment we created to provide the best virtual learning experience.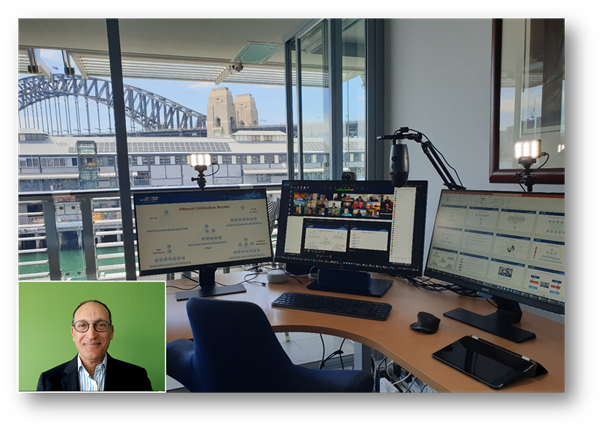 Dedicated HD Webcam and Microphone for excellent video/audio
Pop-up Green Screen for major events
Lighting and Noise Control to eliminate distractions
Sit/Stand Desk with Multiple Monitors for more interactive delivery
High Spec Hardware with High Speed Internet to ensure an uninterrupted experience
We've also created three short training sessions to help vendors, distributors, and Solution Providers/MSPs be more effective at how they sell over this virtual medium:
Selling Remotely In Challenging Times
How To Win And Close Opportunities Remotely
Delivering Compelling Virtual Sales Presentations
You can choose to run one, two or all three workshops, either as standalone sessions or as part of a broader event. We can also create longer and shorter versions of the content, and tailor it around your messaging. If you're interested in learning more about these workshops, contact me at mmoses@channeldynamics.com.au
And don't forget to check out our great range of Virtual Instructor-Led Courses and Self-Paced Online e-Learning Courses.