Author: Grant Cleary

MDF – it's that 3 letter acronym many of us love to hear! Market development funds or MDF are used by vendors in the channel to enable service providers, resellers and distributors to market their products and solutions, and build brand awareness. MDF may be allocated to partners as a percentage of sell-through revenue, or a partner can submit a discretionary request for funding, depending on the vendor's own policy and process.
Sounds great doesn't it? Who doesn't want to get their hands on some extra marketing or sales enablement funds that we might otherwise struggle to find in our own business? With a little planning and creative thinking you can use these funds to acquire new customers, grow your existing ones, and forge new markets. As a channel partner, here are a few tips to help you request, secure and use vendor MDF more effectively. And if you're a vendor, then these tips may help guide your partners towards a more mutually positive MDF experience.
Make your MDF request compelling
As with any expenditure, vendors are under pressure to show clear ROI from their MDF spend, and more often than not this needs to demonstrate net new business, customers or revenue. Additionally, many vendors have seen their MDF allocations shrink in recent years (in line with tightening budgets overall) and so the need to create a compelling business case that turns expenditure in to investment has become even more important.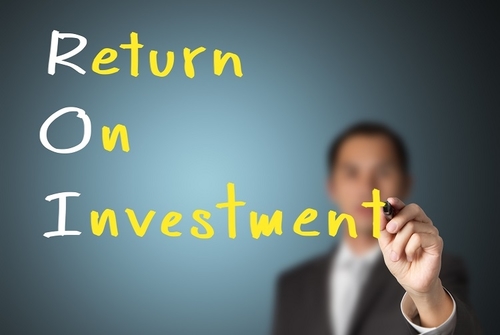 However, partners frequently submit requests for vendor MDF without compelling evidence that this investment will generate a positive business return, at least in the short to medium term. An example might be "we're going to host a golf day and fly our customers by helicopter to an exclusive resort." Believe it or not, this type of request is not extreme, and does happen. The questions is… is there a return (eg. a potential multi-million dollar deal) that supports this investment?
Your MDF proposal should clearly outline the value you deliver, and how this will help the vendor achieve their business goals. Note an emphasis on THEIR business goals. It helps to have an intimate understanding of the vendor's key business objectives, what levers they're pulling to drive new revenues or forge new markets, and if possible how their numbers are tracking for the quarter by business group. Is the vendor growing their cloud business more than infrastructure? Then make sure your business case supports this. Armed with the right information, you're more likely to deliver an MDF proposal that will drive a successful outcome for the vendor and ultimately grow their business (as well as yours) giving them more confidence to invest in you.
Also keep in mind that a good rule of thumb is to ask yourself, 'would my business sign-off this expenditure if I requested it? Would they view it as a prudent use of funds with a clear ROI?' If the answer is no, then your vendor partner may have the same view.
Use it or lose it!
Vendors often struggle to distribute all their MDF budget in the allocated period, and are late in planning, and invariably this creates last-minute panic spending. Comments like "I have $3,000 MDF you can have but you must spend it next week" are more common than you think. With this in mind, partners have an excellent opportunity to get on the front foot, and present requests for funding to the vendor well in advance. For example, if you can submit your request for Q1 funding at the start of Q4 (in the previous FY) then you will be top of mind, and already have a head-start on other partners (and perhaps even your competitors). The best scenario is to establish a marketing plan for the financial year so you know well ahead of time the marketing activities you will request funding for, and from which vendors, based on business goal alignment between you both.
Innovate
Don't be afraid to submit an MDF proposal for something a little different, as long as you can still demonstrate business results and ROI. For instance, there are some really effective digital marketing techniques that will help elevate your brand, amplify your voice, gain new customers and grow existing ones.
A good example is social selling, where businesses use social networks to generate connections and followers, interact with relevant content, and then create qualified sales leads. Executed effectively, a social selling strategy will produce great results, and engages your sales teams in an innovative way.
An MDF proposal to invest in a social selling course, that enables a partner's sales team to create qualified sales leads, may well get a vendor to sit up and take notice. And, the vendor can then show that they're driving innovation in their channel marketing strategy.
Consider multiple vendors
Sometimes a partner can access MDF funds from multiple vendors for the same program, for example a customer or prospect event. This builds scale and opens up much more funding than just approaching one vendor. And, when these vendors are strategic partners with complimentary solutions then the value proposition becomes even more compelling.
Measure and report
Again, it's all about demonstrating compelling ROI. It can be challenging for a vendor to show clear cause and effect from MDF funded activities. For example, a partner runs a sales training event, but how do they really know the net new business this created? Or, a partner might run a webinar and have 50 prospects turn up, but how many of these leads did they actually convert to sales?
Simply, the more you can demonstrate positive results and ROI from an MDF investment, then the greater your chances of getting more vendor funding requests approved in future. CRM and marketing automation tools can enhance reporting and are an effective way to demonstrate results, even when the vendor and partner's systems are disconnected.
Summing it all up
No matter the size of your business, and whether you're a small service provider, channel partner or large distributor, vendor MDF is a great way to boost your marketing and business enablement budgets. The key to securing these funds, and using them effectively to drive business results, is to start with a clear vision of what success looks like for you and your vendor. Dare to be innovative, and then measure and report your success to set yourself up for more investment in the future.
Channel Dynamics can help you develop and execute a customised Marketing Strategy, enabling you to access vendor MDF to grow your business and enter new markets. From messaging, to digital marketing, social selling, and events, we can advise the best approach. Dynamic Channel Messaging is one such workshop designed to create clear, concise and compelling messaging for your business. At the end of this program you and your team will know how to articulate your organisation's value proposition in a compelling and persuasive way, and adapt your message for different partners, customers and environments.
Find out more about how we can help or Contact us to discuss your needs.