A Virtual Instructor-Led Training Workshop For New & Experienced Channel Professionals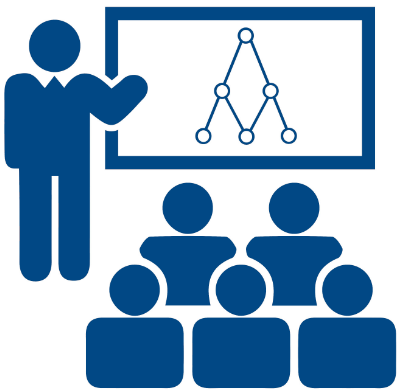 Dynamic Channel Management is a Virtual Instructor-Led Training (VILT) workshop, that is delivered remotely, and is open to any channel sales and/or channel management professional from the technology industry, who wants to enhance their channel knowledge and skills. This program helps you develop the optimal channel strategy, learn to manage partners when you can't visit them, gain deeper commitment, and drive incremental revenues. Note: this is not another boring webinar! Our tailor-made format provides an interactive experience that will feel almost like being in a class.
Program Outcomes
This program (2 x half-days) provides attendees with the skill set to:
Develop a structured, consistent and professional approach to recruiting, on-boarding, enabling, developing, and managing partners and MSPs
Learn how to manage partners over a virtual medium, when you are unable to physically visit them
Build a deeper understanding of channel strategy to create the optimal channel and/or distribution model for your technology
Engage more effectively with your channel and cultivate a "trusted advisor" status to help them grow and succeed
Understand how partner and MSP firms operate to build stronger business relationships with senior partner executives
Understand the shift from traditional software/hardware sales to Cloud and recurring revenue, and how to help partners transition.
Understand the motivators of different partners (eg. MSPs, VARs, Cloud, Volume, SMB) and distributors in order to influence their behaviour
Leverage online tools like Zoom to onboard and enable partners remotely, rather than being another boring webinar
Expand your channel sales skills to improve how you sell to, with, and through partners to uncover, develop sales and win new business
Develop a structured planning methodology to create an effective territory plan, that balances new partner recruitment and existing partner development
Learn how to conduct executive conversations over Zoom with senior partner management to get joint planning buy-in
Adopt a best practices approach to how you build and manage a channel, in order to maximise their success and increase your revenue through an indirect model
Who should attend?
Channel sales and channel programs people from the technology industry, who are unable to physically attend our workshops, or go to visit clients. This workshop caters for both new channel managers who want to accelerate their success, and established channel professionals looking to adopt best practices.
Topics Covered
The dynamics of the channel and how it has changed
Understanding partner economics and financial drivers
Impact of Cloud and recurring revenue on partners
Leveraging tools like Zoom to educate partners remotely, without boring them
Creating the optimal channel strategy
Selecting and recruiting the right partners
Engaging with partners over a virtual medium
On-boarding and enabling partners virtually
Selling to, with, and through partners
Managing a territory of partners for sales growth
Elements of successful partner programs
Creating partner business plans and conducting performance reviews
Duration: Two half-days
This is not a webinar. Our VILT programs are delivered remotely, using live instructors, using web conferencing software and live video. We use real scenarios based on your partners, solutions, competitors, and market position. We provide a unique learning interactive experience that will feel like you are in a workshop with colleagues.
Contact us today for more information!
---
If you like the sound of this course, you might also be interested in