A Virtual Instructor-Led Training Workshop For Selling To And Through Partners and MSPs Remotely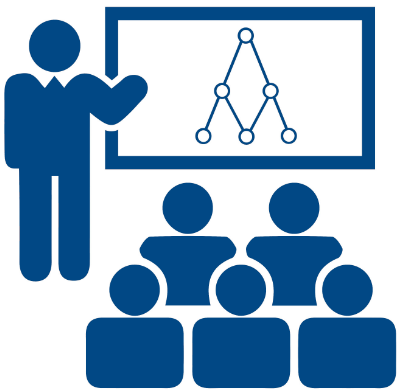 Dynamic Channel Sales is a Virtual Instructor-Led Training (VILT) workshop, that is delivered remotely, and teaches channel sales professionals how to increase sales to, and through, partners and Managed Service Providers, even when you can't physically visit them. The emphasis in this program is on motivating partners remotely to sell your products/solutions over the competition, while building stronger professional relationships.
Program Outcomes
This program (2 x half-days) provides attendees with the skill set to:
Identify what makes partners want to sell your products
Leverage online tools like Zoom to build relationships with your channel partners remotely, without being another boring webinar
Conduct business level conversations that engage senior executives
Uncover your partner's drivers and motivator's by asking the right questions
Influence partner sales behaviour by utilising the Principles of Persuasion
Understand your personal negotiation style, and how to adapt for different situations
Present your product/service and organisation in a persuasive & compelling manner, even when you're remote
Increase revenue through partners via improved territory management.
Who should attend?
Any channel sales person from the technology industry, who is unable to physically attend our workshops, or go to visit clients. Ideal for anyone who wants to remotely increase sales revenue through partners, or who has to build relationships with challenging partners in a competitive market.
Topics Covered
Key elements of influencing partners, and making persuasive statements
Tips and Tricks to use online tools like Zoom to professionally engage with, sell to/though partners, and win business remotely
Understanding why partners sell certain products
Rapport building (in person and remotely) with senior management
Identifying sales opportunities by uncovering business needs
Solution selling and advanced consultative questioning techniques
Understanding the Principles of Persuasion
Influencing partner sales behaviour and end-user purchasing decisions
Communicating with executive-level buyers remotely with confidence and credibility
Articulating your value proposition in a persuasive & compelling manner
Presenting winning sales proposals remotely
Analyse and manage a territory of partners to maximise performance
Digital video analysis of personal selling style (optional)
Duration: Two half-days
This is not a webinar. Our VILT programs are delivered remotely, using live instructors, using web conferencing software and live video. We use real scenarios based on your partners, solutions, competitors, and market position. We provide a unique learning interactive experience that will feel like you are in a workshop with colleagues.
Contact us today for more information!
---
If you like the sound of this course, you might also be interested in