A Virtual Instructor-Led Training Workshop To Deliver Engaging Partner Presentations Remotely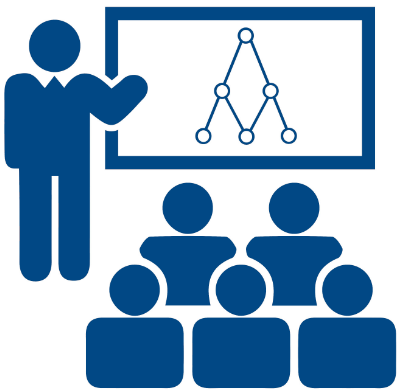 Dynamic Channel Presentations is a Virtual Instructor-Led Training (VILT) workshop, that is delivered remotely, and is open to channel professionals from the technology industry, who want to enhance their ability to deliver confident and persuasive sales presentations (virtually on in person) that influence partner and customer behaviour, gain mindshare, and drive new revenue. Note: this is not another boring webinar! Our tailor-made format provides an interactive experience that will feel almost like being in a class.
Program Outcomes
This program (2 x half-days) provides attendees with the skill set to:
Capture and maintain the attention of your partners and customers (either in person or via web conference)
Create interesting and impactful presentations that influence your audience
Leverage online tools like Zoom to deliver interesting presentations remotely, without being another boring webinar
Structure your presentations in order to guide your audience towards your desired outcome
Deliver a persuasive message that partners and customers will find compelling, and creates interest in your offering
Adapt your message for different situations, from a formal presentation in front of a room of partners to a one-on-one virtual presentation to a few key decision-makers
Tips and Tricks to make your web-conferencing presentations more engaging
Using PowerPoint as a tool to enhance your presentation and make it more interesting
Feel more confident and comfortable in front of an audience (or in front of a webcam)
Who should attend?
Any channel sales person from the technology industry, who is unable to physically attend our workshops, or go to visit clients. This workshop caters for both vendor/distributor channel managers who need remotely present to partners, and MSP account managers who need to remotely influence end-user customers.
Topics Covered
Digital video analysis of personal and remote presentation style
Creating a persuasive sales presentation structure
Tips and Tricks to use online tools like Zoom to deliver interesting presentations remotely, without being another boring webinar
Articulating your company's (or product's) USP in a compelling manner
Tailoring your message for different partners, customers and situations
Capturing the attention of your partners/customers and keeping them interested
Engaging with your audience over a virtual medium
Using verbal and non-verbal language to connect with your audience
Moving with poise and projecting a confident demeanour
Knowing how and when to use (and not use) PowerPoint effectively
Adjusting your style for different channel partners
Successful sales presenting to large groups, small groups and one-on-one
Duration: Two half-days
This is not a webinar. Our VILT programs are delivered remotely, using live instructors, using web conferencing software and live video. We use real scenarios based on your partners, solutions, competitors, and market position. We provide a unique learning interactive experience that will feel like you are in a workshop with colleagues.
Contact us today for more information!
---
If you like the sound of this course, you might also be interested in